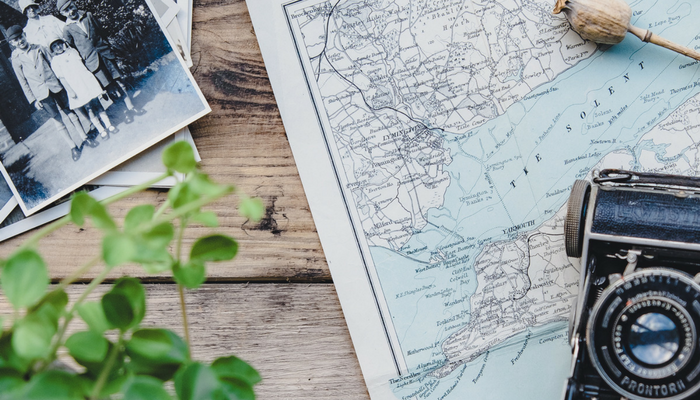 It's all about the Storymap
"A map does not just chart, it unlocks and formulates meaning; it forms bridges between here and there, between disparate ideas that we did not know were previously connected."
Reif Larsen
While partnering with lots of purpose-driven businesses over several years, important details keep appearing…

Doing well by doing good is a good thing  Yes! Today's generation wants to support the brands that share or support their incredible optimism and hope for a better world. They want to feel a connection with every transaction they make. Video is the perfect way to express your value through your values.
If you make it, they will come…Nope.  If a tree falls in the woods does it make a sound? Only if there are people around to hear it. It's important to create a video plan in line with your current marketing strategy to ensure that your videos are found by and speak to the right audience.
Putting all your eggs in one basket  Please don't. Video is not end-all-be-all marketing. Video is a vehicle to build connection by identifying and communicating through shared values. But it has to be part of a bigger plan. You shouldn't put all of your eggs (dollars) into one video—one time—and expect your customers to arrive in droves.
Misunderstanding audience and goals  Uh oh. If you're making videos that don't resonate with your audience, you're wasting your time. Video should be topical, relevant, and engaging—otherwise, you'll lose your audience and they won't be back.
Copycat syndrome  Don't do it. Your competitor's offering is not the same as yours. You are a golden narwhal in a great sea of businesses and your video must reflect that.
You can't know what you don't measure  Fact. Once you make the video, the journey isn't over. It's important to track the actions people take when they watch. If you don't track, you won't know what's working and what's not. Professional video analytics help you understand and effectively target your customers.
"The process to understand me and my company was surprisingly thorough. The artistic vision and understanding of my company vision was amazing. I ended up with a video that I truly feel captures the essence of our company and expresses it in a way that people can emotionally connect with. If a picture says a thousand words, a video by Danielle McClennan says a million. I couldn't be happier with the process and the end product that I received."
Jody Guokas, Owner JAG Green Building

But you're busy running your business!
Sure, you've done the research on how to get things moving with marketing. You've read a few articles on the importance of video to connect and engage with your audience. And perhaps you've bookmarked posts about "using video for your brand" or "creating a video marketing plan." You've probably even listened to a few podcasts.
You know that video is the most effective way to communicate in today's world—but you still aren't sure how to create the videos or what to say. And you sure don't have the time to do it all yourself—or you would have done it by now! If you want to use video effectively to grow your business, you need an expert to take the wheel. Your time is valuable and it's better spent doing what you do best. 

Here's how it works
The Bird's Eye View – First we define the current state of your business. This includes where you are today and what your business sweet spot looks like. Then we'll discuss potential paths as well as associated risks. Finally, I give you a personalized, specific, step-by-step plan to reaching your goals using video.
At that point you're free to implement the Storymap on your own, hire someone else to do it for you, or we can move forward together to implement the plan and make sure you're meeting your goals.
The Specifics – The Storymap will take place via video chat or in-person. Sessions usually last around 90 minutes but we'll block off two hours to be sure I've answered all of your questions. You're welcome to record it for future reference.
During the session, we'll explore the following:
Motivations – establish the definitive "why" for your project

Define objectives and clarify expectations

Define a shared understanding of project success

Establish a realistic timeline

Budget options

High-level strategy and scope

Define metrics to track progress toward your goals
Within 5 days of our session, I'll provide you with your detailed report: an exhaustive rundown of our session including the actual plan to get the results you crave.
"From the first moment I spoke with Danielle, I knew she was the perfect partner for our project. I'm so happy with her work! Danielle produced a series of promotional videos on behalf of a very large national brand we were partnering with. Danielle and her team were professional, motivated, and creative. They exceeded at meeting deadlines and expectations, and everyone—including our client—loved the videos! I highly recommend her for any of your video needs. It was an honor and a pleasure to work with Danielle."
Stepfanie Romine, Editorial Content Director, SparkPeople

You're "up the creek" without video
When is the right time to transform your business? Now, of course! Remember, making a plan and executing doesn't happen overnight. It's a process that can take days, weeks, or even months.
But here's the catch—I only take on one new or two clients per month. Scheduling is first come, first served. The sooner you contact me, the sooner you will have the strategy you need to start attracting the right customers. See if you qualify for your Storymap now by answering a few questions here.
Still have questions? Click here for FAQ.
Engage + Connect + Grow
with video storytelling for
your purpose-driven company.
WHAT: During an intensive, one-hour strategy session, I'll help you map out EXACTLY where to start + how to share your story with video.
WHO: Purpose-driven, values-centric, mission-focused companies
WHY: Learn how to build connection, boost engagement, and increase revenue with story-driven video.
(Because you don't love being stuck, do ya?!)